When it comes to the perfect blend of form and function, nothing comes close to Scandinavian kitchen design. This kitchen interior design style is about creating a minimalist, modern look that is aesthetically pleasing and highly functional. From natural materials to the clever use of space, Scandinavian kitchen design can be a great way to bring a touch of Nordic chic to any home. Read on to take a closer look at the elements of a kitchen Scandinavian interior design. Ultimately, you will explore how this style perfectly balances beauty and practicality.
The Appeal of Scandinavian Design
Scandinavian design's simple and minimalistic style has gained popularity in recent years due to its clean and modern aesthetic. This design trend is rooted in functionality, simplicity and comfort. It focuses on creating an inviting, warm and calming atmosphere in the home. The Hygge design pays homage to the beauty of natural materials, such as wood and stone, while incorporating modern elements. This timeless design style utilises sleek lines, muted colours and a light-filled environment, creating an overall bright and airy feel.
When it comes to kitchen design, the same principles are applied. A Scandinavian kitchen is designed to be efficient and practical, and aesthetically pleasing. It emphasises the beauty of natural elements, such as wood floors and countertops, stone tiles and exposed brick walls. Using white and neutral colours creates a feeling of openness and helps reflect natural light throughout the space. Accents such as colourful textiles, artwork and plants can also be added to warm the room. The overall look has clean lines, uncluttered surfaces, and a sense of serenity.
The appeal of Scandinavian kitchen design lies in its ability to bring out the best in form and function. This design style allows you to have a beautiful and organised kitchen that is easy to maintain. With its timeless design and simple elegance, it is no wonder why so many people are drawn to this kitchen design style.
How to achieve the look
Start by choosing a few colours that will be the foundation of your Scandinavian kitchen design. White, light neutrals and greys are the most common colours for this style, but you can also use shades of blue and other pastels for a more eclectic look. Be sure to use colours that won't clash or overwhelm each other.
Consider introducing natural elements into your Scandinavian kitchen design to add texture and character to your space. You can subtly incorporate wood, stone, and plants, such as countertops, shelving, and accents.
Incorporate open shelving and cabinetry in your kitchen design. Open shelving is a hallmark of the Hygge style, and it can be used to display your cookbooks, glassware, and everyday items. Moreover, cabinets with glass doors can store items you don't want out in the open.
Add modern features to keep the design fresh and up-to-date. This could include installing stainless steel appliances, an island with seating, or an updated lighting fixture.
Hang artwork or photographs on the walls to bring some life to the room. Stick with abstract pieces or prints featuring nature to keep with the theme.
Finally, accessorise your kitchen with a few simple items to complete the look. Accessories may include kitchen towels, vases, and other decorative pieces. However, do it sparingly, as too many accessories can overwhelm the room.
By following these simple steps, you can create a beautiful and functional kitchen design inspired by the popular Scandinavian style. With its clean lines and modern aesthetic, it's easy to see why this trend has become so popular in recent years.
Standard features of Scandinavian kitchens
While many find a resemblance with minimalism, Scandinavian interior design has its unique features. Here are some of the most notable components that you may find in Hygge kitchens:
Natural Materials
One of the defining characteristics of Scandinavian kitchen design is the use of natural materials like wood, stone, and brick. Wood floors, countertops, and backsplashes are all popular choices for achieving the look. Natural stone, such as granite or marble, is often used in Scandinavian kitchens to create a luxurious and timeless look.
Neutral Colors
Scandinavian kitchen design is popular for its neutral colour palette. Shades of white, grey, beige, and brown often create a calm and inviting atmosphere. Light woods are also used to bring warmth and texture to the space.
Simple Lines
The lines of Scandinavian kitchen design are typically clean and simple. Sleek cabinets and countertops with minimal adornment keep the look modern and uncluttered.
Functional Accessories
Accessories such as shelving units, pot racks, and knife blocks can help keep the kitchen organised and functional. The key is to choose accessories that match the simple lines of the overall design.
Pops of Color
Although a predominantly neutral colour palette is typical in Scandinavian kitchen design, it's not uncommon to see pops of colour. Some examples are artwork or colourful accents such as textiles and appliances.
Tips for creating a Scandinavian kitchen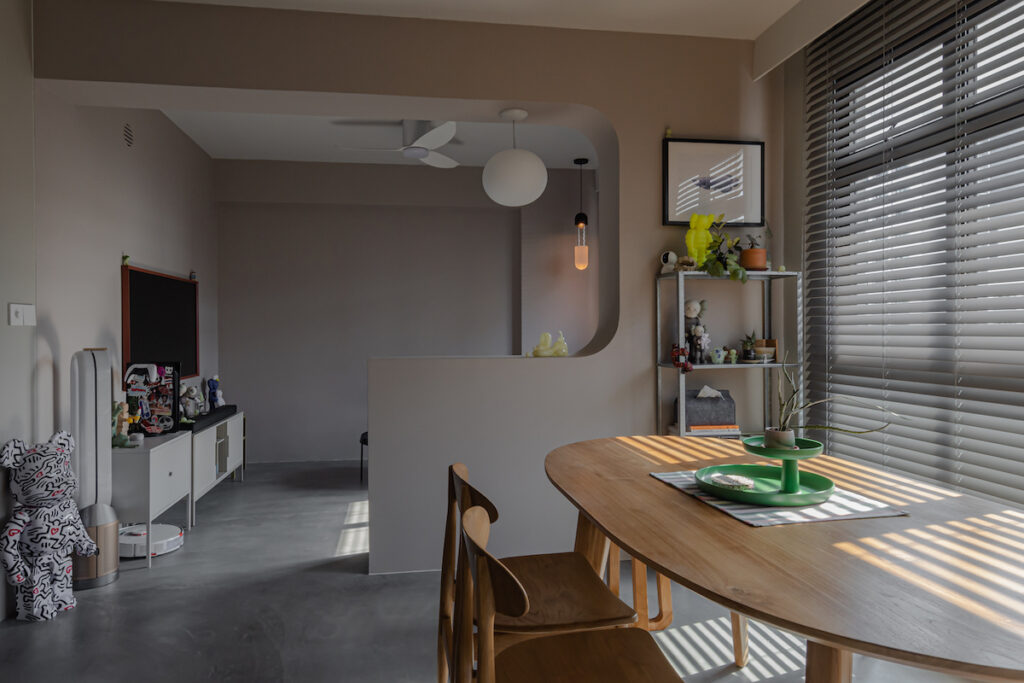 Choosing a Color Palette
The colour palette in Scandinavian kitchens tends to be light and airy, often with neutral colours like white, light grey, and beige. You can also bring in some colours with accents of navy blue, forest green, or other muted colours.
Texture is an essential element of the Scandinavian style. Consider adding texture to your kitchen with natural wood, stone, and wicker materials.
Bringing in Natural Light
Natural light is a critical feature in Scandinavian kitchens, so ensure you have plenty of windows or skylights to let in the sunlight.
Using Minimalist Decor
When it comes to decor, less is more in a Scandinavian kitchen. Stick to minimal pieces such as framed art prints or a few plants to keep things simple.
Adding Functional Accessories
Functional accessories like shelves, baskets, and hanging racks can help add organisation to your space. Look for pieces that are both practical and aesthetically pleasing.
Including Statement Pieces
Include at least one statement piece to give your kitchen an edge. A colourful rug, vintage pendant light, or an eye-catching backsplash can all help to add character to your space.
Final Thoughts
When it comes to kitchen design, the Scandinavian style is a timeless classic. It creates an airy, modern, and functional space that can withstand time. Scandinavian kitchens have a distinct look, featuring plenty of clean lines, bright and neutral colours, and minimalistic décor. They also incorporate wood, steel, and ceramic tiles to create the perfect blend of form and function.
When designing your Scandinavian kitchen, it's important to remember the key features that define this style: clean lines, neutral colours, and minimalism. Choose a few statement pieces, such as bold-coloured cabinets or a patterned backsplash, but don't go overboard with too many elements. You can create a cosy yet modern space perfect for cooking and entertaining with the right design choices.
FAQ
What are some benefits of Scandinavian kitchen design?
Scandinavian kitchen design is the perfect mix of form and function, bringing beauty and efficiency to any cooking space. It provides a cosy, comfortable atmosphere that still looks modern and stylish. Using natural materials like wood, metal, and stone can create an inviting yet sophisticated ambience. Moreover, by keeping the colours and details to a minimum, the overall look can be incredibly calming and relaxing.
How does Scandinavian kitchen design differ from other kitchen styles?
Scandinavian kitchen design stands out due to its minimalist approach and focuses on functionality. Unlike more traditional designs, Scandinavian kitchens often feature neutral colours with splashes of brighter colours to make the room more cheerful. The materials are usually simple – wood and metal, with minimal decorative elements. Moreover, this style tends to have plenty of open space for a more airy, light feel.
How much does an HDB Scandinavian kitchen design cost?
The cost of an HDB Scandinavian kitchen design can vary depending on the size of the space, the complexity of the project, and the materials used. Generally, a standard HDB Scandinavian kitchen design may cost between $10,000 – $20,000 SGD. Of course, this number may be higher or lower depending on the exact features you're looking for in your kitchen. Before deciding on a budget, discussing your needs and expectations with a professional contractor or designer is essential to get an accurate estimate.